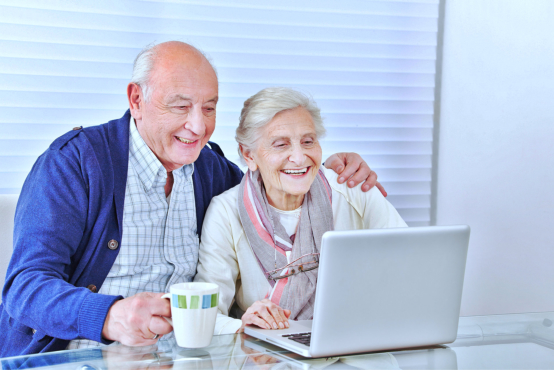 Social interaction is very important for the elderly and can promote their mental health by helping reduce feelings of anxiety, stress, and depression. One of the best ways for the elderly to socialize with others and stay connected with friends and family is through social media.
Social media does not just help the elderly stay connected with friends and family but provides many other services that can benefit them as well. If your elderly loved ones need help managing their social media, caregivers from care providers like our Home Care Agency in Kansas City, Missouri will be happy to help.
Here are a few benefits that we at Just Wright Home Care Agency LLC think your senior loved ones can get from social media:
It helps them stay connected with friends and family

The main purpose of social media is to connect people despite how far they may be. Social media allows people to chat with each other, voice message, voice call, and even video call no matter the distance between. This will help your elderly loved ones to better stay connected with their friends and family.

It is a great source of entertainment

Social media can be a great source of entertainment and can help fight off boredom. There are a variety of articles to read, games to play, and videos to watch available in various social media platforms.

It is a great source of news

Social media connects people, thus, making it a great outlet to spread news and information. Through social media, your loved ones can stay up-to-date with the latest news, both locally and internationally. They can even find news about their favorite topics or services; for example, we could post regular updates regarding our Homemaking Services in Missouri, among others, to keep our clients up-to-date with us.
We provide Non-Medical Home Care in Missouri, which can help you with all your care needs and even help you with your social media.