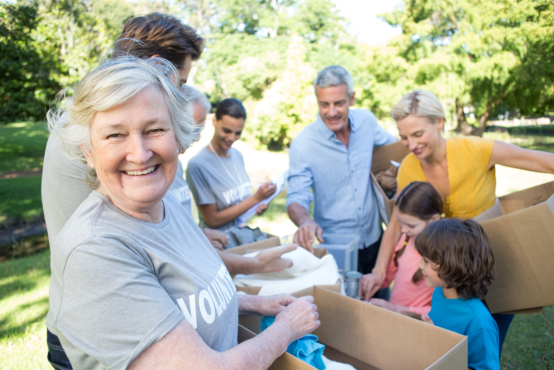 Socialization is an important factor for promoting your mental health and even your physical health. This is done by promoting feelings of positivity and reducing stress, anxiety, and depression. Socialization can also reduce feelings of loneliness, which is more common for the elderly due to the lack of socialization brought about by physical and environmental constraints. With home care services such as our Non-Medical Home Care in Missouri, caregivers can help your elderly loved ones find more opportunities to socialize.
Here are a few great ways that we at Just Wright Home Care Agency LLC think can help your elderly loved ones socialize more:
Social Media

This technology is a great way for the elderly to stay connected with their friends and family who may be located far away. Social media connects them directly by allowing them to voice call, video call, and message all their friends and loved ones.

Volunteering

A great way to meet new people and create a sense of fulfillment in your life is by volunteering. You can do this by offering a helping hand in your local community to assist with things they need assistance for. Your caregiver can assist you with your volunteer work if you need the help.

Discussion groups or clubs

Another great way to socialize is by joining groups with people who have the same hobbies or interests as you. You can find numerous of these organizations, groups, or clubs at your local communities or online.
These are just a few of the many ways your elderly loved ones can socialize with other people, thus, promoting better health and wellness. Through our Home Care Agency in Kansas City, Missouri, we can provide you with the assistance you need to find more socializing opportunities.
We also offer other care services, such as Homemaking Services in Missouri, to help promote your quality and standard of life.