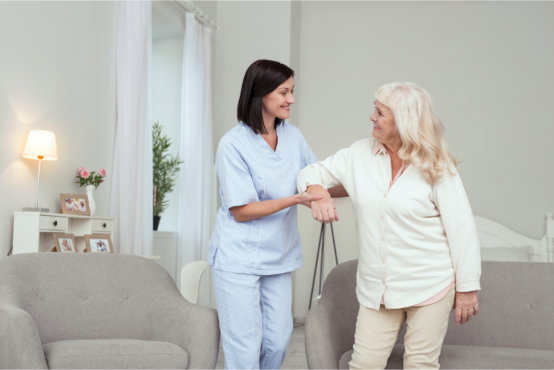 Home care is a convenient way for people to receive the care they need at the comfort of their own homes. There are many benefits of in home care, and one of which is that you no longer have to travel to a care facility or doctor's office. Also, you receive care at a place that is closer to your family. The goal of care providers like our Home Care Agency in Kansas City, Missouri is to comfortably promote people's health and well-being.
Here are a few valuable services you can expect from in-home care providers like our Non-Medical Home Care in Missouri.
Companionship care.
This service can be very valuable especially for the elderly who are more prone to experiencing loneliness and social isolation. Companionship care provides people with company, which can help promote their mental health. Other benefits of companionship care include assistance with daily living activities, errand running, medication reminders, and many more. Companionship care is one of the many services you can experience with us here at Just Wright Home Care Agency LLC.
Homemaking care.
A clean home is a healthy home, and this is why it is important that the home is kept clean. Home care providers also offer homemaking care services to assist their patients in keeping their homes organized and clean. With services like our Homemaking Services in Missouri, we help keep your home clean to further promote your standard of life and wellbeing.
Personal care.
This is a very important service offered by home care providers. Personal care services assist patients with grooming, dressing, hygiene, bathing, feeding, and many more. The benefits of this service include promoting a patient's dignity and independence. It also promotes their overall health and quality of life.
So those were just a few of the services that you may expect from home care providers like us. Our trained caregivers will help you live a more comfortable, safe, and independent life at the comfort of your own home.