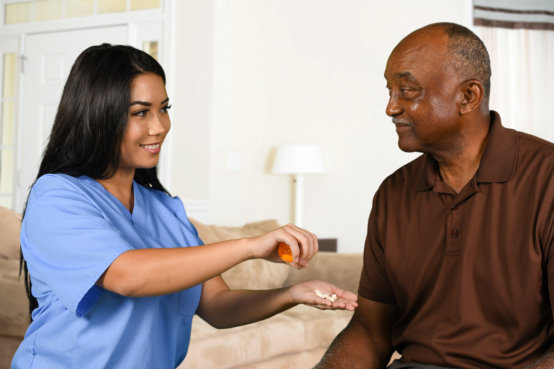 Home health aides (HHAs)
provide a service of utmost importance to people of old age and people with illness or disability. In general, HHAs allow beneficiaries to live independently and comfortably. The services that HHAs render to beneficiaries include the following:
Coordination with physicians
Regulation of medicine intake
Meal planning
Personal care
Exercises and activities
Because the work of HHAs concerns daily, personal care, it is important that they exhibit a sense of responsibility, compassion, and sensitivity. Apart from these characteristics, there are requirements that need to be complied with in order to become a home health aide. In Missouri, these requirements are the following:
At least seventy-five (75) hours of training, including sixteen (16) hours of on-the-job training
Twelve (12) hours of continuing education for every twelve (12) months
Upon completion of these requirements, work as a home health aide for Just Wright Home Care Agency LLC. This home care agency in Kansas City, Missouri has a team of HHAs and other in-home care professionals with a heart for excellence and compassion in service.
The agency provides a range of other services as well, which cover personal care services, private duty care services, veterans care services, and homemaking services in Missouri. These services are personalized to the specific needs of beneficiaries, to ensure that they are receiving the highest quality of care.
To join and learn more about this service provider of medical and non-medical home care in Missouri, visit www.justwrighthomecareagency.com.