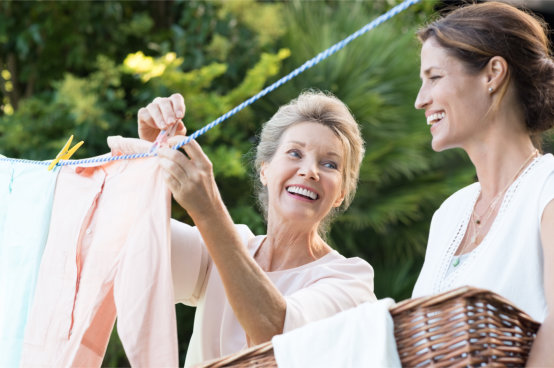 Household chores are necessary in maintaining order and cleanliness at home. It makes the house organized and most importantly, disease-free. Housework, in this case, includes child care, grocery shopping, washing clothes, and cleaning the house. However, as people age, housework can be strenuous for them. Although studies show housework can promote better health, it all depends on each elder's condition.
A home care agency in Kansas City, Missouri promotes household help for the elderly to assist them with heavy house chores. Moreover, it gives the elderly a sense of responsibility and involvement in their daily tasks. Engaging elders in household chores can help their brain health and allows them to practice remembering their tasks on a daily basis.
The roles of the caregiver in homemaking services in Missouri include keeping the elder's home as comfortable and familiar as it was to them to help them recognize everything and to keep the home safer and cleaner for them. Furthermore, caregivers can also be in charge of cooking and running errands for the elderly.
Non-medical home care in Missouri is all about caregiver assistance. It ensures safety and comfort for elderly patients.
If your loved ones need any assistance with in-home care, make sure to check Just Wright Home Care Agency LLC.