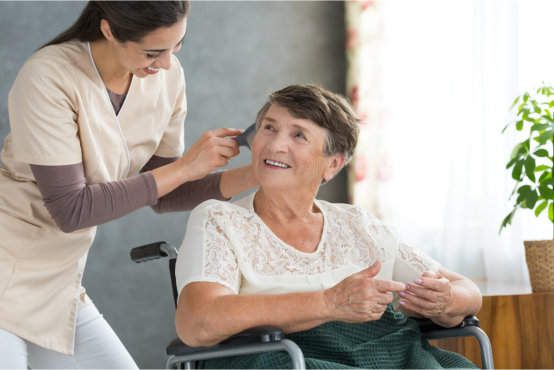 Personal hygiene is one of the factors that affect an elderly person's health condition. A well-groomed elderly promotes positive feelings of self and can perform daily tasks. On the other hand, if the elderly are unhappy with their appearance, it creates a significant impact on their mood and how they present themselves. Hence, non-medical home care in Missouri provides grooming and bathing services for your elderly loved ones.
A care plan for the elderly loved ones could benefit busy family members as caregivers will assist them in their personal care. A home care agency in Kansas City, Missouri, provides such a care plan that supports the family and the elderly in grooming and bathing. Caregivers are trained to make them feel they don't need to be intimidated by being cared for by a non-family member. They also assure that this activity will become a daily routine to ensure the elderly feel better and achieve a quality of life.
There are many factors that associate with an elderly person's daily living that also affect their overall mental and physical health. To be sure that they are living their best life, consult a health care provider that can assess their condition and provide support according to your loved ones' needs.
At Just Wright Home Care Agency LLC, we provide personal care and homemaking services in Missouri.