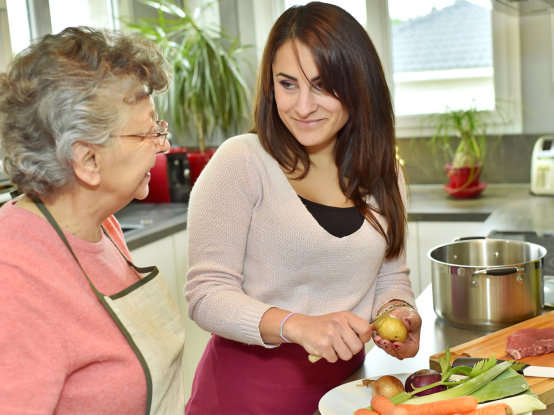 One of the most beneficial services you can expect to experience through home health care is homemaking care. This is an example of a non-medical care service also included in our Non-Medical Home Care in Missouri. Homemaking care has many benefits that people may not have known or realized.
Here are a few reasons why homemaking care services like our Homemaking Services in Missouri is important from us here at Just Wright Home Care Agency LLC.
Promote a safer environment

One of the most important reasons why homemaking care is an important service is that it can greatly improve safety conditions at home for the elderly. This is done by making sure that fall hazards are minimized at home and that the home remains hygienic to prevent sickness.

Enhances Mood

A messy and disorganized environment can promote stress and anxiety which can affect both mental health and mood. Through homemaking care, the home is kept neat and tidy providing the homeowners one less thing to worry about effectively reducing stress and promoting good moods. Also, a clean environment is known to better promote positive thought and better stimulate relaxation and happiness in people.

Helps to preserve the homeowner's dignity

Dignity is defined as a state of being worthy of respect and honor. Homemaking care can help preserve a person's honor and respect by helping ensure that their living spaces are well kept, organized, clean, and honorable. Agencies like our Home Care Agency in Kansas City, Missouri know that preserving a person's dignity is a great way to promote their mental health and quality of life.
These were just a few of many reasons why homemaking care is an important service for the elderly. Coupled with other care services homemaking care can drastically improve a person's living conditions and well-being.