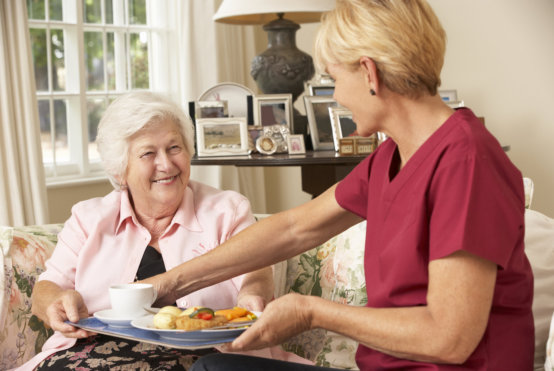 Eating healthy is essential in order for our senior loved ones to prevent sickness and live a healthy and comfortable life. Our elderly loved ones must make sure they have a constant diet of nutrient dense meals and to avoid unhealthy food such as processed fats and sugars. This is why many home health care providers offer meal preparation services which you could experience with our Non-Medical Home Care in Missouri.
For the readers at home living with their elderly loved ones, here are a few ways you can help them eat healthily and maintain a better diet.
Review their Current Diet

Look at what your loved ones are currently eating to make sure they are eating the right food. It is also advisable to consult a professional whether it be a doctor or nutritionist. They will help you better create a healthy diet plan for your senior loved ones to better promote their health and wellness.

Make their Food Easier to Eat

Some healthy food such as fruits and some nuts can be a bother to eat. You would have to wash them, peel them, and do other forms of preparation to make them edible and delicious. Perform the preparation step for your loved ones by making their food ready to eat. This will make it easier for them to maintain a healthy diet.

Store a Lot of Healthy Food at Home

A great way to promote healthy eating at home is to store many healthy foods and snacks. So whenever they are hungry they would not have to look far to eat something healthy. You could even prepare easy-to-heat healthy meals for them in advance to ensure they always have a healthy meal available. To help clean up after meals we also provide Homemaking Services in Missouri.
Just Wright Home Care Agency LLC is a home health care provider and Home Care Agency in Kansas City, Missouri where you can experience expert meal preparation assistance.