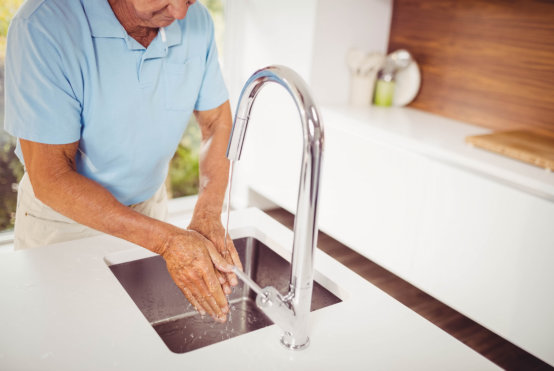 The goal of home health care is to promote better health, comfort, and wellness for people at the comfort of their own home. A few services include companionship care and personal care. These examples of non-medical care service are offered in our Non-Medical Home Care in Missouri. Thanks to home health care, many people, especially the elderly, can live more comfortable and healthy lives.
Here are a few ways you could promote better health at home for yourself and all your loved ones from us here at Just Wright Home Care Agency LLC.
Wash Your Hands Regularly
One of the best ways to remain healthy and avoid sickness at home is by simply always make sure to wash your hands. Washing your hands can help stop the spread of many infectious diseases that may come in contact with your loved ones at home.
Use an Air Purifier
Another great way to promote health at home is to make sure the air you breathe is clean and well ventilated. This can be done with the help of an air purifier which can clean the air in your homes living spaces. You could diffuse essential oils at home to leave your home smelling fresh and promote cleaner air. To help you keep your home and air inside your home clean, we also provide Homemaking Services in Missouri.
Try to Always Get Enough Sleep
One of the best things you can do at home to become healthier is to make sure you get enough sleep every night. Sleep is the time the body recovers and repairs the body. Making sure you get enough sleep every night at home will promote mental health, good mood, immunity, and physical health.
Those were just a few ways to promote better health at home. Home care agencies like our Home Care Agency in Kansas City, Missouri aim to promote comfort and health for people and educate on them on how to better care for themselves at home.