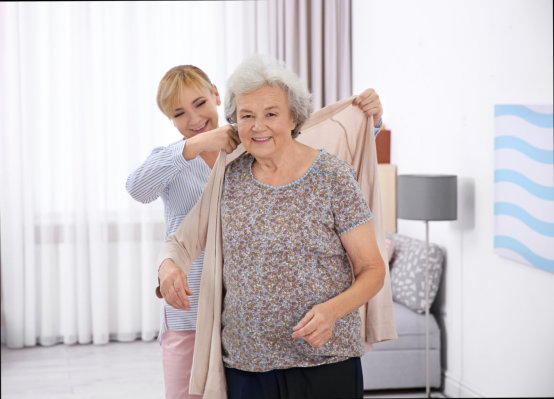 Companionship care is a very valuable service provided in Home care. With companionship care, the health, well-being, and quality of life of the patient are greatly improved and promoted. Most, if not all, home health care providers like our Home Care Agency in Kansas City, Missouri offer some sort of companionship care which can help reduce the chance that social isolation and loneliness from being experienced by the patient.
Here are a few of the benefits that you can experience from companionship care from our Non-Medical Home Care in Missouri:
Provides psychological comfort.
One of the main benefits that can be experienced through companionship care is psychological comfort. This provides peace of mind for the patient and their family. Peace of mind from knowing that you have someone by your side to keep you company and help keep you safe. This is one of many benefits that you will experience with us here at

Just Wright Home Care Agency LLC

.
Promotes personal safety.
Companionship care promotes the personal safety of the patient. The caregiver will stay by the patient's side throughout the day and sometimes during the night to ensure that they are safe. They will be there in case there is a complication and the patient requires immediate help or assistance.
Assistance with daily living activities or chores.
Another thing that companionship care provides for in home care is assistance with ADL's or daily living activities. These activities range from doing errands, grocery shopping, correspondence, and many more. This makes doing chores and running errands safer and more convenient for the patient.
So those were just a few of benefits that may be experienced through companionship care provided by home health care agencies. We also offer Homemaking Services in Missouri and many more care services to help improve your quality and standard of life.