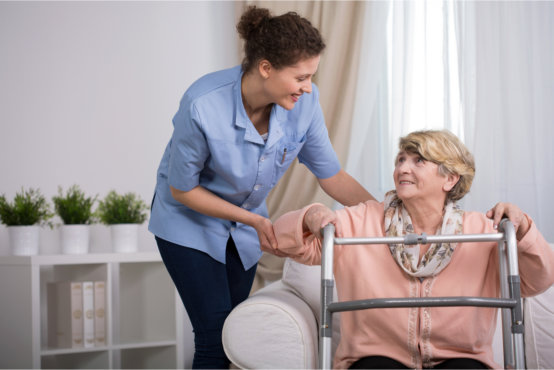 One of the main and most valuable services offered by home health care agencies is personal care.
Personal care helps promote the well-being, safety, and health of the person under care by providing a range of services that can make things more convenient for them. A few services you can expect from personal care from home care like our Non-Medical Home Care in Missouri include grooming assistance, feeding assistance, bathroom and bathing assistance, dressing assistance, and many more.
Here are a few benefits of personal care that you will experience from home health care provided by care agencies like us Just Wright Home Care Agency LLC.
Promote Dignity.
One of the most important benefits of personal care is how it helps to promote the dignity of the patient. Through personal care, the client can rest assured and remain confident that he will be able to compose himself in a respectful manner by taking good care of his personal needs with the assistance of a caregiver.
Promotes Safety.
Personal care promotes safety by ensuring that the client is able to bathe, dress, groom, and feed himself safely. This is very important, considering that most falls occur in the bathroom and the most common cause of injury in the elderly are caused by falls.
Assistance with personal necessities and needs.
Personal care ensures that the client will always be on top of his personal grooming and hygiene, bathing, dressing, and many more. This also includes assistance with household chores. Care agencies like our Home Care Agency in Kansas City, Missouri provide the most qualified and professional caregivers to provide assistance.
So those were just a few of the many benefits of personal care. We provide quality personal care and many more services such as Homemaking Services in Missouri.