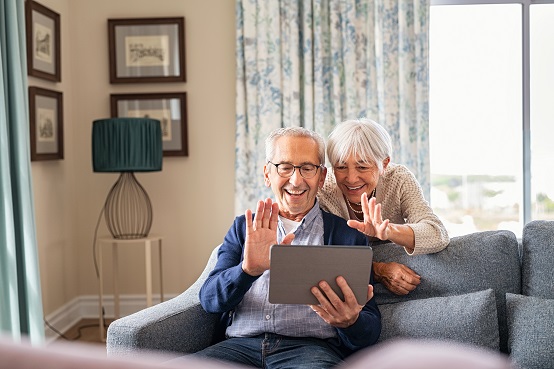 Humans are social creatures and we easily connect with others in different situations. Unfortunately, we may find ourselves in situations where our interaction is limited. For example, a senior person living on their own would have little to no time to spend socializing. A homebound patient may have to stay at home and miss out on community events.
If your senior parent lives by themselves, getting in touch with them to prevent loneliness can become a challenge. But with technology, the connection can get easier and faster. More and more people access the Internet to connect and interact with their loved ones who are thousands of miles apart.
Some seniors are learning to use smart devices and the Internet while some may need further help. A reliable caregiver can also help your senior loved one get around with technology – from setting up these devices to the navigation on how to use different platforms.
Keeping connections alive plays a significant role in reducing loneliness and feelings of isolation.
Are you looking for a reliable home care agency in Kansas City, Missouri that provides quality in home care services?
Just Wright Home Care Agency LLC delivers non-medical home care in Missouri you can count on.
If you need homemaking services in Missouri, call us and we can make it happen.