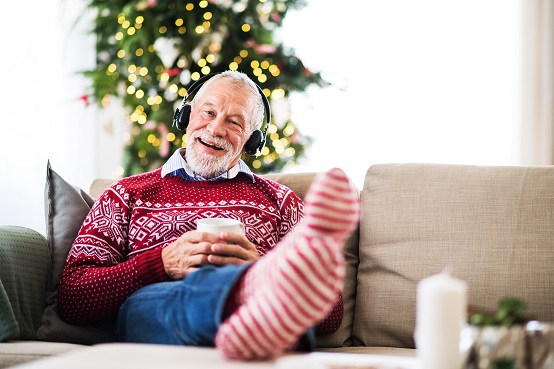 During the holidays, most people are looking forward to a season of social gatherings and rich holiday meals. For most seniors and their caregivers, the holidays can also be a stressful period as it becomes more challenging to keep up healthy habits. Fortunately, a home care provider can assist with taking care of elderly loved ones.
As a trusted home care agency in Kansas City, Missouri, we will share tips to help keep your senior loved ones healthy during the holidays:
Prevent Infection

During the colder months, seniors can fortify their immune system against infection by getting the appropriate vaccines to protect against pneumonia, influenza, and more. Beyond that, homemaking services in Missouri can assist seniors with practicing good hygiene habits like proper handwashing and disinfecting commonly-used surfaces at home.
Avoid Excess

It can be tempting to indulge in holiday treats, rich meals, and alcohol. While seniors can still enjoy their favorite beverages, caregivers should make sure they do so in moderation. Alcohol can dehydrate the body, while excessive meals can make it hard to stick to special diets.
Stick to a Sleep Schedule

While it's fun to stay up late catching up with family members and friends, seniors should still maintain their sleep schedule. Sleep deprivation can impair cognitive functioning, increase the risk of dehydration, and affect both their blood pressure and insulin resistance.
Just Wright Home Care Agency LLC is an established provider of non-medical home care in Missouri. To keep your senior loved ones safe and healthy, we offer a wide array of private pay and Medicaid services. From bathroom assistance to companionship, we aim to enrich our clients' lives during their golden years. Contact us today to find out more about our services.