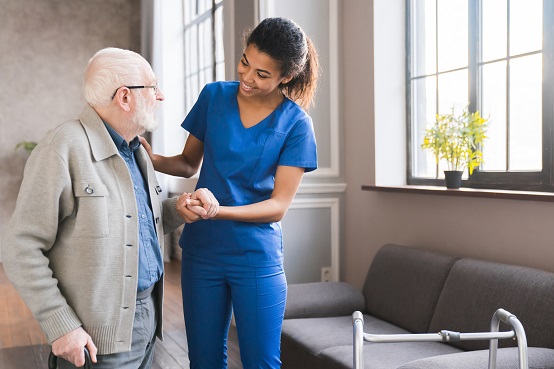 When you are exploring different long-term care options for a loved one, chances are you've heard about non-medical in home care. This care option is long-term care provided to clients that do not require skilled nursing or medical services. It is meant to provide support to a person's physical and lifestyle needs to ensure comfort and safety at home.
As a leading provider of non-medical home care in Missouri, we will discuss the reasons why you should consider using our services:
It provides comprehensive support.
Non-medical care includes homemaking services in Missouri. This provides an elderly loved one with bathroom and grooming assistance. An in-home caregiver may assist with light housekeeping tasks, such as meal preparation and laundry. At the same time, the caregiver offers companionship by sharing meals, playing games, and enjoying pleasant conversation.
It promotes independence and provides convenience.
With non-medical care, seniors have the freedom to live according to their priorities. Instead of having to conform to an institutional schedule or diet, they retain their independence while receiving the support they need at home. This allows them to stay connected with loved ones, reduce depression, and boost overall health and longevity.
It offers respite for family caregivers.
Non-medical care is also for the senior's family members. Through this service, family caregivers can enjoy some much-needed rest based on a schedule that works best for them. This enables them to maintain a work-life balance and focus on other important matters beyond their caregiving responsibilities.
Just Wright Home Care Agency LLC is your reliable home care agency in Kansas City, Missouri. We offer several Medicaid and private pay services to meet your loved one's needs. To discuss their care options, feel free to contact us at your earliest convenience.