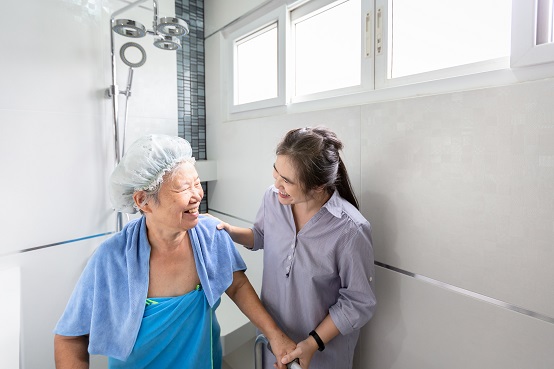 Being a family caregiver is difficult, especially without the assistance of a home care agency in Kansas City, Missouri. It gets much more difficult when the tables are turned and you must care for them in the same manner that they previously cared for you. This includes keeping an eye on your parents' or loved ones' hygiene.
An elderly parent refusing to bathe is more common than you might think. There are many reasons an elderly person may not want to bathe.
Depression
Fear
Pain
Exhaustion
There are things you can do to help with your elderly parent not showering.
See if you can figure out why they aren't bathing. Install handlebars in the shower or use a comfy shower chair if they are frightened of falling. They may require assistance getting into and out of the tub, as well as aid with basic bathing activities like shampooing their hair.
If you are not comfortable washing your elderly parents, a caregiver from Just Wright Home Care Agency LLC may be a good option for you. A nurse or caregiver may be more easily understood by an older person than their children. They may be ashamed to need assistance washing, and a stranger will alleviate their humiliation.
The refusal to bathe is just one of the issues that family caregivers face. But we must recognize that as they age, it becomes increasingly difficult to please our loved ones. Contact us at 816-541-4488 if you require assistance in caring for your senior loved ones. We also provide homemaking services in Missouri to make the work a lot easier for you and your loved one.