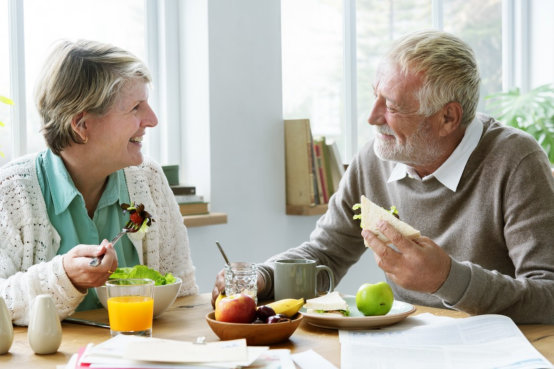 As a person becomes older, the more it requires a lot of nutrients, just like babies. A baby will need nutritious foods and vitamins for the body to be able to develop and grow. Seniors also need the same to sustain and keep their bodies healthy.
Seniority will come with a lot of bodily complications, both in and out. Proper diet and light exercises are what experts suggest for seniors to remain strong. That is why as a home care agency in Kansas City, Missouri, we make sure to protect our seniors healthy.
As a home care provider, we offer among our services is meal planning and preparation. With this, we make sure to give the right amount of nutrients, vitamins, and minerals to the seniors under our care.
Breakfast is the most important meal. In our homemaking services in Missouri, we make sure we prepare the ideal breakfast plate for our seniors. Note, however, that our healthy preparation for their meal does not end at breakfast. We make sure they are eating healthy all day, every day.
A simple yet nutritious breakfast for the elderly is the following:
a bowl of oatmeal
a piece of egg, cooked according to the preference of each senior
a glass of healthy smoothie
a piece of fruit, recommended by their doctors
Just Wright Home Care Agency LLC is a provider of non-medical home care in Missouri.
We have a variety of care services that we classify into two. These are private pay services and Medicaid services. However, we assure you that in both cases, we deliver excellent quality care.
Learn more about us here on our website. Should you have questions, call us today.