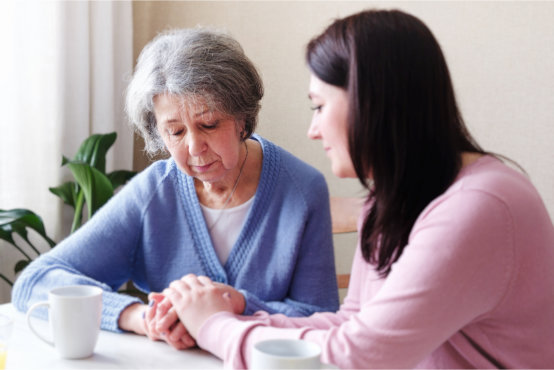 One can easily feel lonely especially as they grow older and progress through a variety of stages in their lives. You might have observed such individuals whose confidence and enthusiasm for life are diminished after some time has passed by. You can find good Homemaking Services in Missouri that can help with one's daily chores and physical health.
Seniors in home care who live alone and far away from friends and family quite often feel waves of loneliness. This might lead to not being able to participate in activities that used to delight them before, or they may have difficulty concentrating on things that used to give them pleasure.
There are several things you can do to help alleviate these bad feelings. Physical activities outdoors like taking a walk or having a picnic can help relieve a senior's stress almost instantly. You can also schedule regular group activities with the seniors in the neighborhood for them to socialize, especially for seniors in private duty care.
Regular visits from friends and family would cheer them up. Being surrounded by loved ones can impact one's life in a huge way especially as one grows older. Having a caregiver from a home care agency in Kansas City, Missouri who makes sure you don't feel lonely under their care is hitting the jackpot. If you're looking for that kind of quality service, then Just Wright Home Care Agency LLC is the place for you.
We have a lot of caregivers and nurses who can give the best quality Non-Medical Home Care in Missouri. Give us a call or book an appointment and we'd be happy to assist you!