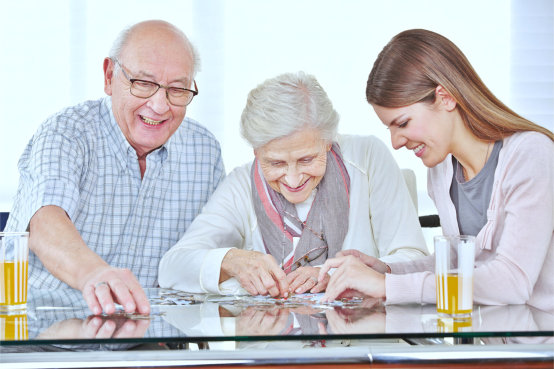 The World Alzheimer Report in 2018 stated that there are about 50 million people worldwide living with dementia and this number is expected to continue rising in the coming years. Dementia is one of the most common illnesses that affect our seniors' brain health. It is a serious cognitive illness that can even manifest in the deterioration of the patient's physical health as it progresses.
Dementia
can affect anyone, even someone who does not have a family history of the disease.
This is why it is important to strictly adhere to some methods that help us keep our cognitive health in top condition even as we grow. As a provider of quality
non-medical home care in Missouri
, we suggest the following activities to keep your mind young:
Engage in mind exercises.
A recent study showed that people over the age of 50 who engage in games such as sudoku and crosswords have better brain function. You can enjoy these activities and at the same time keep your mind healthy.
Constantly communicate.
Engaging in healthy conversations with others can also exercise our brains. Moreover, maintaining constant communication with our loved ones is also important since it urges our brains to remember people and our shared moments with them. Caregivers from a reliable home care agency in Kansas City, Missouri can help you contact your family and friends and set social activities with them.
Participate in meaningful activities.
Studies show that seniors who participate or volunteer in charity or community events are less likely to have dementia and have improved thinking abilities.
At Just Wright Home Care Agency LLC, we offer a variety of services such as personal care, companionship, and
homemaking services in Missouri
. Our caregivers and nurses can assist your elderly loved ones with their specific needs. They can also provide companionship and accompany and join them in engaging in meaningful activities that will be good for them.