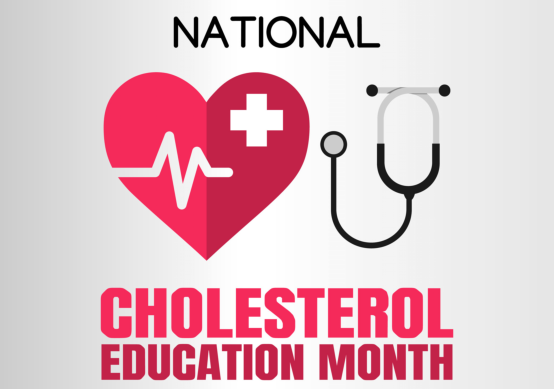 High cholesterol is a well-known risk factor for heart disease and hypertension. And while people can suffer from high cholesterol at any age, older adults have a higher risk of developing complications and disease.
September is National Cholesterol Education Month. And to help our clients achieve optimum health and wellness, our Home Care Agency in Kansas City, Missouri is here to share some information about high cholesterol.
What is cholesterol?

Cholesterol is a fatty substance found in cells that play an important role in manufacturing hormones, as well as making vitamin D. It also aids the digestive process and can be good for your health, but not always.

There are two types of cholesterol: Low-Density Lipoprotein (LDL) and High-Density Lipoprotein (HDL).

LDLs are generally considered "bad" cholesterol, which is why consumption of LDLs should be limited and controlled.

What is high cholesterol?

Many foods common in a western diet contain high amounts of LDL cholesterols. When combined with the body's natural supply, it creates an excess that can end up blocking the arterial walls, choking the flow of blood to the heart.

We Can Help

Monitoring your symptoms and cholesterol levels is important for the prevention of heart disease and other related ailments, but most seniors don't have the ability or strength to complete this task on their own.

Hiring a competent and reliable provider of Non-Medical Home Care in Missouri to help is a great choice.
Here at Just Wright Home Care Agency LLC, we provide our clients with the highest quality of in home care services to make sure they get everything they need from our agency.
Contact us today to get professional Homemaking Services in Missouri.