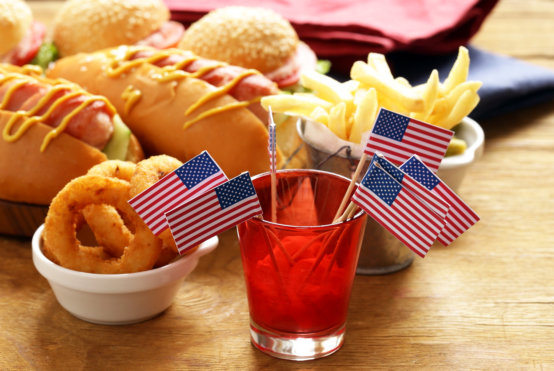 When older adults are included in group celebrations like 4th of July festivities, they feel more connected with family and friends and more engaged in life.
But some traditional activities might not be compatible for a lot of seniors.
Fortunately, there are many creative ways to adapt Independence Day activities to meet your older adult's needs.
Involve your senior loved one in cooking and food preparation as much as they're able and willing. It may help them feel even more involved and included when they're able to contribute to the meal. Especially during big events like the 4th of July, they may feel nostalgic about how they used to celebrate the special day while they were still young and able.
As a home care agency in Kansas City, Missouri, we offer you a couple of suggestions you and your loved ones can try this fourth of July:
Make traditional foods, like hot dogs, hamburgers, potato salad, and coleslaw.
Prepare a simple patriotic dessert – try one of these Jello red, white, and blue holiday recipes or these colorful fruit skewers.
Involve them in fruit or veggie preparation or ask them to put prepared salad ingredients in a big bowl.
Organize an ice cream social. You could even make it a sundae bar by including a variety of toppings.
Non-medical home care in Missouri can help older adults enjoy this special day by assisting them with chores that they can accomplish on their own.
Just Wright Home Care Agency LLC provides patients with the exactly what they need with the help of our professional's assessment of the senior involved.
For more information about home care and homemaking services in Missouri, you can contact us and set an appointment with our staff.